 Creative cutting, high-quality colouring & luxurious hair treatments in the heart of Carlow
Here at Salon East, we're passionate about what we do, offering professional and personalised haircuts, colours, and treatments to all of our clients.
As a proud Wella Professional Salon, the team at Salon East are qualified and accredited hair experts who have had extensive Irish and International training.
Salon East are dedicated to investing in education and training for our team and our clients, ensuring that you receive a cutting edge treatment done using the highest quality products every time you visit us, leaving you with sleek, manageable, and stylish hair. We also provide a range of specialist treatments targeting specific hair concerns including thinning, hair loss, colour damage, and more.
We understand that your hair is one of your most important assets, which is why we dedicate ourselves to not only styling your 'do, but also to planning a unique, individual journey for your hair, transforming it into the shape, style, and texture that you desire with the help of our experts.
The tight-knit team at Salon East is proud of our industry and believes in continuous education and exceptional client experience to protect its value and importance. Schedule an Appointment with the team at Salon East today Schedule an Appointment with the team at Salon East today
If there was a 6th star I'd award it. The girls are all so well educated in all the new hair trends. They listen and advise to give you not only what will work for you but what will be the best outcome for your hair. Came out feeling like a different person. Thanks to Andrea who even took the time to have ideas ready and Shannon who always has a smile and for my ghd curls. Love love love it.
Love the Salon East experience! Professional service in a relaxed environment. Always a positive part of my day.
Highly recommend! All the girls are so friendly and go above and beyond customer service.
Love the salon & the staff, their attention to detail is amazing. They make having my hair done a special treat. I wouldn't go anywhere else.
Love ❤ it like it … All the girls are fabulous. Thank you Andrea for my new look!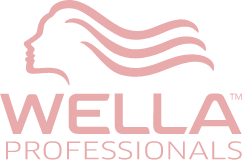 We partner with Wella, a premium brand. Aligning with them we are a committed sustainable salon. Eco-friendly products, with 100% recyclable colour tones.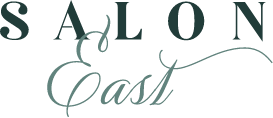 Where can I find a hair salon near me?
Salon East is a Carlow hair salon specialising in colouring and cuts for men and women.
Which products do you use?
Salon East is a Wella Professional salon, using top-quality Wella products in all our services.
Do you provide creative colouring?
Yes, absolutely! We offer all kinds of hair colouring including highlights, Balayage, full colour changes, and creative colours.