 Salon East offers Creative Hair Colouring using top-quality Wella Professional products to protect your hair from damage.
From over-styling to frequent colouring, using heat tools, and harsh weather conditions, our hair puts up with a lot on a day to day basis. For a treatment that will protect, repair, and replenish your hair to leave you with sleek, silky locks, why not visit Salon East today?
Our salon specialises in offering professional hair treatment services for all hair types and textures, using only the best in professional salon products to ensure that you leave the salon with happy, healthy hair.
As well as offering general damage treatments, colour correcting, and reparative treatments, we provide specialised hair loss treatments including Nioxin Dermabrasion treatments, suitable for treating both serious and subtle hair loss.
Our entire range of hair treatments are gentle on the hair follicles and scalp while still working effectively, with visible results that you can rely on. 
Price List
Wellaplex: €20
This bond maker treatment is excellent for sensitised hair and can be availed of alone or built-in to any lighting service.
SP Alchemy Infusion Treatment €25
This is a personalised treatment targeting whatever help your hair needs. Choose from increased hydration, volume-boosting, general repair, or smoothening.
Nioxin Dermabrasion €40
This is a highly-effective but gentle treatment for hair loss, including stress-related hair loss, post-partum hair-loss, early alopecia, and unexplained hair loss.
Hair Treatments FAQ
Where can I find a hair loss treatment near me?
Salon East specialises in offering hair loss treatments to clients using Nioxin Dermabrasion treatments. This is a gentle but effective treatment that unclogs blocked hair follicles and contains a hormone called DHT which is a major factor in alopecia.
Are professional hair treatments better than at-home hair treatments?
Yes. Salon hair treatments are more effective than treatments off the high street as professional hair treatments use more potent ingredients that work more effectively on the hair to target and repair damage.
Can I get a hair treatment as a standalone service?
Yes, absolutely! All of our hair treatments are available combined with another service of your choice or as a standalone service.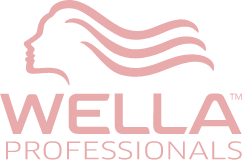 We partner with Wella, a premium brand. Aligning with them we are a committed sustainable salon. Eco-friendly products, with 100% recyclable colour tones.