 We offer a range of personalised Hair Cutting & Styling to suit your taste, style & face shape.
Here at Salon East, we have a team of experienced professional hairdressers offering a range of women's and men's haircuts from our beautiful co-working space in Tullow. We offer personalised and creative cutting and styling to help you feel your best. No request is too big or small for us, putting creativity and innovation to the forefront of everything that we do.
With an emphasis on education and client collaboration, we strive to bring our clients on individually-tailored hair journeys in our salon, ensuring that you feel listened to and looked after during your time with us.
By using top-quality Wella products and cutting-edge techniques, we create hairstyles that will enhance your natural beauty and remain manageable and stylish for a long time. If you're on the search for a team of expert hair stylists who understand the importance of putting the client at the heat of all they do, why not visit Salon East today?
Price List
Cutting
Ladies Hair Cut €60
Restyle Transformation €80
Gents Hair Cut €40
Styling
Blow-dry (above the shoulder ) €30
Blow dry (below the shoulder ) €40
Couture / wavy blow-dry €45
Need advice about your hair journey?
Give us a call- we're always happy to help.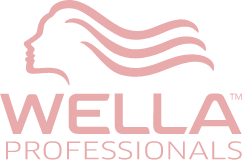 We partner with Wella, a premium brand. Aligning with them we are a committed sustainable salon. Eco-friendly products, with 100% recyclable colour tones.